We recently welcomed Prestige Hotels & Resorts to the Sustainable Tourism family! With them, came all 15 of their properties, sprinkled throughout mainland British Columbia and on Vancouver Island. As you'll read below, each Prestige property is uniquely different, but with 15 of them, there are lots of opportunities to align overarching sustainability goals and values. We're looking forward to helping Prestige meet and exceed their goals! We asked Heather Bodnarchuk, VP of Operations, what sets Prestige apart and what they're looking forward to accomplishing at all of their properties. Read on below!
Tell us a bit about Prestige Hotels & Resorts. What sets you apart from others in the industry?
Prestige proudly remains BC's finest family-owned and operated chain of resorts, hotels, and inns. We're proud to have 15 properties in 12 different communities across BC while managing all areas of operations, marketing, and finance through our corporate office in Kelowna. We pride ourselves on delivering superior guest experiences with a personal touch, and we truly like to get to know our guests and treat them like family. Hard work and kindness remain pillars of the company's values which resonate through all parts of a guest's stay from the care used cleaning the rooms to the friendly service at the front desk.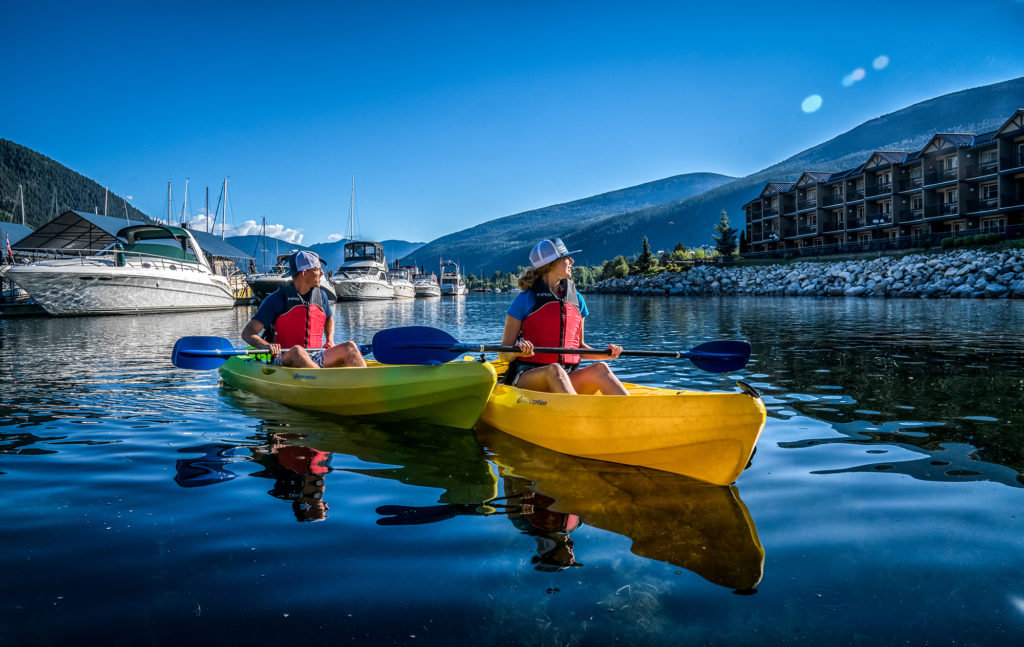 At a corporate level, why is sustainability important to Prestige?
As a family-owned company, Prestige Hotels and Resorts looks to the future through the eyes of their children and grandchildren. We continue to develop strategies to foster company longevity, and sustainability is an important part of that. We live in the communities where we work, so having a holistic approach to our sustainability plan fits with our other initiatives to be a community partner, a great employer and a business leader.
Why was it important that all 15 Prestige properties joined Sustainable Tourism?
While there is no cookie-cutter approach to our properties or the communities we call home, we try to have consistency in what we offer at each location. Sustainable Tourism 2030 gave us the structure and framework to have a baseline understanding of each property and allowed us to set goals to improve our efforts in sustainability. In addition, Sustainable Tourism 2030 encouraged us to create consistent policies pertaining to our sustainability initiatives and to weave this aspect of the business at all of our hotels.
At a high level, what sustainability-related projects, policies or initiatives across your properties do you most want travellers to know about?
We have a few key initiatives that improve our guest experience and meet our sustainability initiatives:
In 2017 we began working with the KGH Foundation to build

JoeAnna's House

where short-term accommodation is provided at a low cost for the families of the patients at the Kelowna General Hospital. Not only did we contribute a significant donation to kick off the project, but we also engaged our teams at all locations to help build awareness and to campaign for donations to build JoeAnna's House. We involved our partners from all aspects of our business including suppliers, staff, guests and owners to contribute to the building of this project that benefited each of the communities where we operate. In 2019 we proudly stood beside the KGH Foundation to open the doors of JoeAnna's house. We continue to volunteer and raise funds to assist with the operating costs of JoeAnna's house. This legacy project was a tremendous success and is near and dear to our hearts.

We are serious about reducing the number of utilities that we use at our properties. We track usage for all utilities each month so that reducing our impact on the environment is at the top of mind. With close monitoring, we are able to celebrate our success in reduction areas, and also be notified of problematic usage.

We offer guests staying one or more nights to "GO GREEN" – where they forego housekeeping service. In appreciation, we give guests either 1,000 Prestige Rewards points or $10 to the onsite restaurant. This saves thousands of litres of water in laundry and litres of cleaning chemicals each year.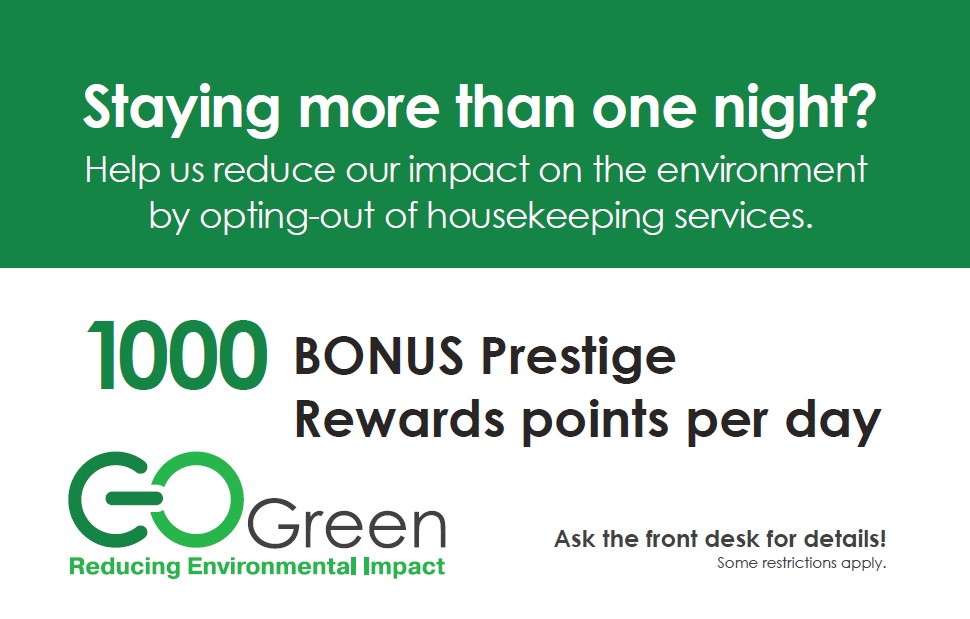 What are some goals and/or actions do you look forward to implementing in the future to further increase the sustainability of Prestige (overall)? 
Our biggest area for growth in our sustainability plan is to communicate our efforts and our future plans. We have work to do to engage our staff and guests to improve the success of our program.

In addition, we will work towards external audits of utility consumption to create future action plans for purchasing and building improvements.

Thirdly, we are working towards auditing our waste and creating new strategies to reduce waste and divert refuse.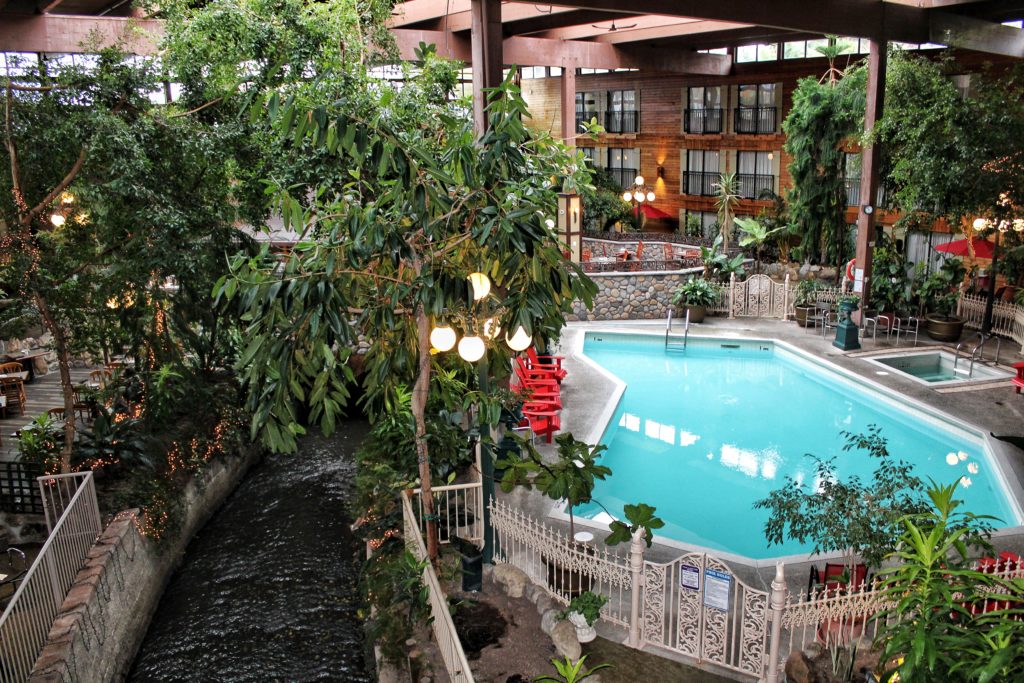 Sustainability is not just related to the environment, as we well know. What social or cultural aspects of sustainability is the Prestige undertaking, that you'd like to talk about?
The biggest social impact project we have ever undertaken is JoeAnna's house. In addition to that, we joined Indigenous Tourism BC to explore the possibilities to align our business with the Indigenous communities in the areas we operate. We see there is so much potential to synergize with the Indigenous communities in BC and honour their presence and engage our guests to their offerings.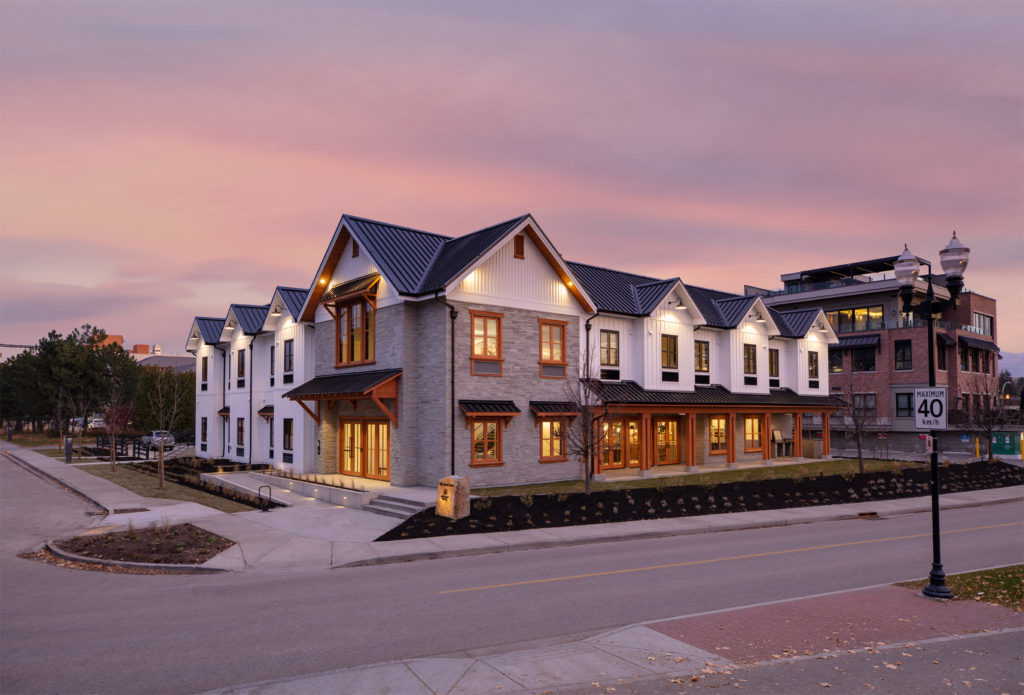 For a full list of Prestige properties, see the list below. As we spotlight each property, this list will be updated with links to their stories. We're looking forward to helping Prestige along their sustainability journey and most especially, helping to communicate and share their successes with larger audiences. Stay tuned!
Prestige Beach House Kelowna

Prestige Harbourfront Resort

Prestige Hotel Vernon

Prestige Hudson Bay Lodge

Prestige Inn Golden

Best Western Cranbrook Hotel

Prestige Inn Nelson

Prestige Lakeside Resort Nelson

Prestige Mountain Resort Rossland

Prestige Oceanfront Resort

Prestige Prince Rupert Hotel

Prestige Radium Hot Springs

Prestige Rocky Mountain Resort Cranbrook

Prestige Treasure Cove Hotel

Prestige Vernon Lodge