<![CDATA[
We asked

AccorHotels, the owner of

the historic Fairmont Palliser hotel,

Calga

ry's oldest and most luxurious hotel, to share what they have been doing over the past year to promote sustainability. Read on to find out more about how they have been advocating for change in the accommodation industry.

Why is sustainability important to your business?

AccorHotels has been a committed group for many years, and has constantly worked to redefine boundaries. The Planet 21 program demonstrates the Group's ambitious goals for 2020, based around four strategic priorities: work with its employees, involve its customers, innovate with its partners and work with local communities.

Why did Fairmont Palliser/AccorHotels join Green Tourism/Sustainable Canada?

Fairmont Hotels & Resorts embraces environmentally sustainable business practices and continues to seek new ways to proactively green our operations. Fairmont has always been at the forefront of environmental activism within the hospitality sector and is known for taking a leadership stance on issues affecting our planet. As we continue to monitor, record, benchmark and set targets for our environmental performance, Green Tourism's program fit our platform of measuring and sharing our success to inspire our guests, colleagues and the community.

What sustainability related projects, policies or initiatives do you most want travellers and other members to know about?

Plant for the Planet program

One of our key program objectives is to plant 10 million trees by 2021, as part of an on-going agro-forestry tree planting program. Our Plant for the Planet program is a tangible expression of our vision of positive hospitality and engagement to reduce our environmental footprint and it speaks to all stakeholders. AccorHotels partners with PUR Project, a climate-protection non-profit that supports reforestation, agro-forestry and forest conservation initiatives, to develop its program.

The Canadian portion of this project happened in Alberta this June 2018. Thanks to Fairmont Palliser and Fairmont Hotel Macdonald volunteer hotel colleagues, we planted 4,000 trees in just two days and we will be planting thousands over the next two years. This project aims to improve the northern portion of the Red Deer River watershed and mitigate the impacts of agricultural runoff and industrial activities on wildlife, livestock & vegetation and increase of flooding and drought risks.

WATCH – "We act together for children"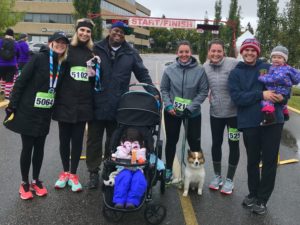 At AccorHotels, we respect host communities, we care for the most vulnerable and we protect local ecosystems. The group fosters sustainable social and economic development and supports its local communities. AccorHotels was the first hospitality group in 2001 to partner with ECPAT to end commercial sexual exploitation of children. In 2002, a training program was set up and is still based on the Conduct for the Protection of Children from Sexual Exploitation in Travel and Tourism. It was refined in 2014 and named WATCH "We act together for children". All Fairmont Palliser colleagues went through this training in 2018.
Food Charter
We are working actively on reducing our food waste by 30% by 2020 through prevention & reduction action plans, such as re-engineered menus and food donation programs. On our continued fight to eliminate waste and plastic in particular, in 2018 Fairmont Palliser discontinued use of plastic straws throughout the hotel. We continue working on sourcing more sustainable options for our hotels (stir sticks, to go cups, containers and cutleries, filtered water solutions, for example).
Waste Management
While effective waste management comes with challenges, such as operating in communities without recycling facilities, we continue to reduce and divert waste and identify other eco-friendly opportunities. In 2018, in addition to recycling bins, compost bins were installed in all kitchen areas at Fairmont Palliser.
Who do you partner with in the community to help achieve your sustainability goals?
Fairmont Palliser's partners include:
The Mustard Seed: Donations to The Mustard Seed homeless shelter, resulting in reduction in waste and decreased contribution to landfill. In 2018, Fairmont Palliser cooked dinner for over 300 people at their Calgary shelter.
Adopt-A-Highway Program: local Highway clean-ups throughout the area, with hotel colleagues and staff volunteering. A large highway clean-up was done in September 2018.
ABC Bees: Honey bee program: hives in Calgary produce honey for us to use in the hotel.
Drop In Centre: All  hotel toiletries (soap, shampoo, conditioner, etc) are donated to the Drop In Centre here in Calgary.
What are you hoping to achieve next? What are some goals and/or actions you plan to take in the future to further increase the sustainability of your business?

In addition to the above, AccorHotels is committed to offering healthy and sustainable food. Fairmont Palliser's new dining room and bar, opening in April 2019, will offer Ocean Wise seafood and will be dealing with local and seasonal products including all meat. Another initiative near and dear to our hearts at AccorHotels is fighting the sexual exploitation of children. All of our colleagues are trained under the WATCH program to help end these evil acts against children.

Thanks AccorHotels for being so dedicated to taking action in so many areas! Planting trees to help climate change, protecting vulnerable children, and reducing food waste at your hotel are all admirable actions with a measurable positive impact on the environment and local communities. Learn more about the Fairmont Palliser sustainability journey on their website

here

or check them out on Facebook

here.

]]>