Update: As of April 22, 2019, Green Tourism Canada is now Sustainable Tourism.
We asked long time Green Tourism Canada member Wood Lake RV Park & Marina to share some information about why sustainability is so important to their business, what actions they have taken to date, and what they are hoping to achieve in the coming years. Check out their awesome hard work! Thanks for being so dedicated to protecting water, salmon and the planet Wood Lake!
Why is sustainability important to you/your business?
We are passionate about leaving a beautiful space for future generations to enjoy, which means we are committed to caring for our lands as much as we care for our guests by making environmentally-friendly choices. For example, we make every effort to preserve our beautiful salmon spawning channel that runs through our campground. We take action to preserve for our guests to enjoy the spectacular sight year after year. Not only does this preservation provide a spectacular sight but, the salmon spawning channel provides our campers with the relaxing sound of running water and an incredible opportunity to learn about local salmon migration.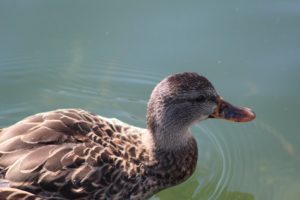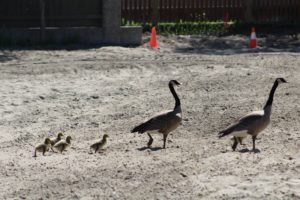 What are you committed to achieving through your sustainability actions and your membership in the Green Tourism Canada program?
1. Caring for our lands as much as we care for our guests by being environmentally-conscious to our land
2. At Wood Lake RV Park, we take the responsibility to keep Wood Lake natural very passionately, so we make every effort to be environmentally aware and make socially conscious choices
3. Always striving to improve ways we contribute towards our goal of a carbon neutral operation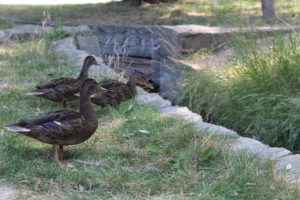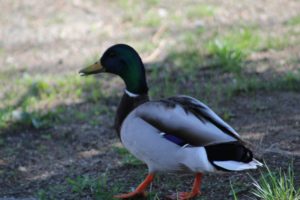 What green achievements are you most proud of?
We have developed a Bike Rental Initiative program in collaboration with the on-site Beach House Boat Rental company to reduce our carbon foot print. Guests can rent bikes throughout their vacation, to visit local attractions such as the local farmers markets, wineries, restaurants, golf courses, grocery stores, library, parks, trails, community events, etc. without the use of a vehicle.
We are proud to share that we do not use any pesticides on-site. We have developed a natural pest control program to avoid spraying any hazardous pesticides. We use lady bugs and spray trees with oil to naturally reduce insects.
We have beautiful gardens that attract bees, as well as dragon flies.
We have wild flowers around our park, near entrances and garden beds
We are successful with bats and small birds around our park, we have also been successful for the habitats of many duck and geese pairs.
Our maintenance team recently introduced a spill response program to prevent any unavoidable gas/oil leaks from contaminating our property or Woodlake. We are proud that our staff is trained to resolve an emergency spill.
We actively encourage wildlife by providing habitats, our 12 parkland acres provide a great habitat/greenspace for animals
We are committed to using Ecologo certified products which are specially formulated to reduce the negative impact that harsh chemicals can have on the environment
We chose to use Ecologo certified products because it indicates a product has undergone rigorous scientific testing, and exhaustive auditing to prove its compliance with stringent, third-party, environmental performance standards.
We provide natural, local, homemade, fair trade products for our guests
We use low flow plumbing installations such as toilets, shower heads, faucets, timers on showers
We use energy efficient lighting in common spaces
We encourage recycling on site by providing three large recycling bins around our park
We have eliminated receipt printing for guests unless requested
We reduce our carbon emissions by using rechargeable golf carts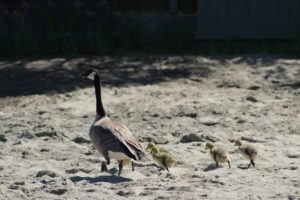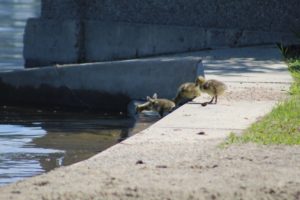 What are your green goals? What are you hoping to achieve next?
Set up an educational program to teach children/adults about the salmon spawning channel. We plan to reach out to a conservation officer for assistance.
Produce map of local trails/use social media to engage guests (i.e. video of Lady Bug release)
Provide green information in common places (bulletin board, online, gathering places) and also have history of Wood Lake RV Park and Marina to engage guests
Thanks so much to Wood Lake RV Park & Marina for sharing all the inspirational changes they've made! Find out more about this great local Okanagan business online on their website or follow them on Facebook to stay updated on their sustainability journey!