Wondering if you should become Sustainable Tourism or LEED Certified? This article clarifies how these two certifications go hand in hand, especially for a tourism business.
According to Canada Green Building Council (CaGBC), buildings generate up to 35% of all GHG emissions. This provides a huge opportunity for improvement, not only for the environment, but also for a businesses' bottom line.
As a certification program for the tourism industry, we naturally get asked why a green business should choose us over other programs. But in many ways, Sustainable Tourism is complimentary, especially to LEED Certification. Here are a few reasons why a tourism business should pursue both if they are thinking about a major construction or design project within their business.
What is LEED Certification?
Leadership in Energy and Environmental Design (LEED) is an international rating system for green buildings that are demonstrating excellence in resource efficiency and design. The certification is currently recognized in 150 countries, and has had a big influence on Canadian Building standards. LEED Certification offers a rating to compare buildings of all shapes and sizes to understand how efficient they are from a design perspective. Like Green Tourism, LEED giving points based on actions taken and offering a rating of certified, silver, gold or platinum.

 How do these certification programs work together?
LEED Canada and Sustainable Tourism believe that sustainability should be at the heart of all buildings – in their design, construction and operation. Both programs recognize that this may not have been considered during a building's initial construction. But that's okay.
Sustainable Tourism Picks Up Where LEED Leaves Off
LEED certifies buildings using energy modelling, to ensure they will operate as sustainable as possible. Typically a project must be registered before the design, construction or retrofitting phase. Sustainable Tourism Certification is for businesses, which are assessed on more than just operational efficiencies, and typically occurs after all major renovations or construction is completed. However, many members seek out Sustainable Tourism's green business advice before renovating or constructing, to ensure they are on the right track to being as sustainable as possible.
While LEED looks deeply into a buildings operational efficiency, they don't take into consideration how employees get to work, or how a business is communicating their green efforts. Sustainable Tourism Canada has 10 categories to assess all aspects of a business, not just energy, waste, water and landscape design, (and chances are if you work within a LEED building you will score well in those categories anyway).
Double Verification is a Good Thing
Having that second or third part verification maintains accountable and transparency, ensuring the building was not only designed and constructed properly, but is operating the way it should. Having more than one certification is just more proof to your customers and stakeholders you are doing what you say you are.
Improving Your Score
If businesses have made it through LEED Certification, you have the proof you need to score well in the energy, waste and water performance sections of Sustainable Tourism Certification. Best Western Kelowna designed their new wing as LEED Silver, and Vancouver Aquarium is LEED Gold. These efficient buildings definitely helped both businesses achieve Gold Certification.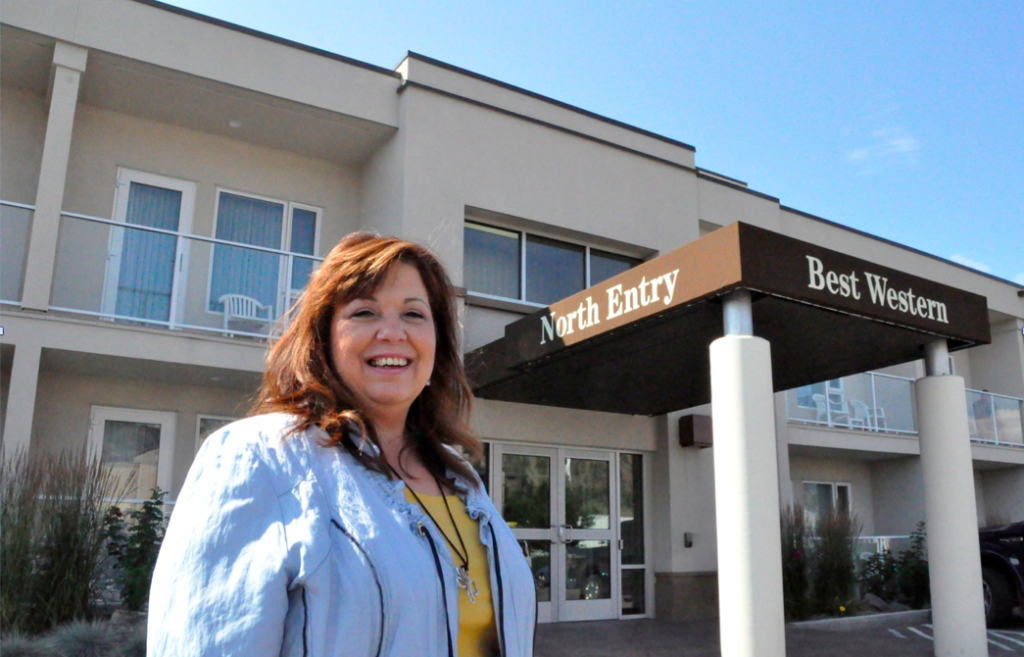 It also works in reverse. If you are a Sustainable Tourism Canada Member and you're designing a new resort or winery for example, chances are the evidence you gathered for Sustainable Tourism Certification will also help ease your LEED Certification process.
Reducing Costs
As a tourism business, you are operating long hours, sometimes year-round. Doesn't it just make sense to cut your operational costs to save money and reduce your environmental impact? LEED buildings cost less to operate, and in some instances, reduce energy and water bills by as much as 40%. Being in an efficient and healthy green building also has been proven to increase employee productivity and work satisfaction.
As you can see, Sustainable Tourism Canada fully supports businesses that explore LEED Certification, and can advise you on how to get started. It's critical to make buildings more efficient, green and sustainable in Canada, and for communities to embrace the standards of LEED and Sustainable Tourism Canada as the norm. The sooner your green tourism businesses takes advantage of these best practices, the sooner you can start saving money and attracting new customers with your extra-verified green business.