BC ecopreneurs have just returned from climbing Mount Kilimanjaro, again. Find out the main differences between hiking in the Canada vs. Tanzania, as well as what is being done about the one of the greatest environmental issue plaguing tourism: plastic water bottles.
Georgia Newsome and Gary Ward, owners of Costal Bliss Adventures in Cowichan Bay, BC recently returned from Tanzania where they hiked Mount Kilimanjaro… for the second time. These ecopreneurs have established a joint eco tourism venture with a local Tanzanian guide to form Tanzanian Bliss Adventures. By joining forces (i.e. pay the bills), to give their business partner a chance to develop his own business, something that is extremely difficult if you weren't born into a wealthy family in Tanzania.
Hiking Kilimanjaro isn't like hiking in Canada. Besides the terrain, language and culture, there are two main differences in the style of expeditions.
The first main difference…porters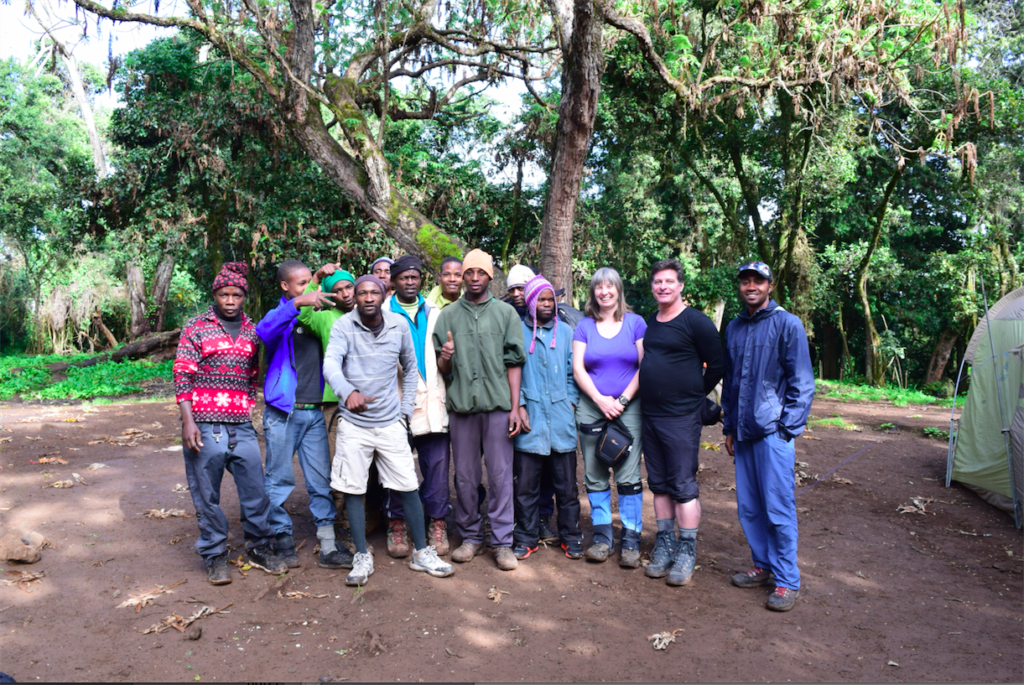 For two hikers wishing to visit Mount Kilimanjaro, it takes 12 people to support them. There is a minimum of two guides for each trip to make sure there is one person to deal with any injuries and transporting someone down, and 10 porters, which included a cook and assistant. Georgia said, "It's a very different experience when you have a huge entourage of people going up the mountain in support of your trip." (But it must be nice to sit on a comfy chair while your tent is being set up!)
On their own expeditions, Coastal Bliss provides everything for the trip, but guests carry their own pack. And weight matters, especially with food, which is heavy. Georgia pre-rations out the coffee and hot drinks based on guests desires rather than bringing a big tin of it along. But due to the use of porters European/North American guest in Africa, are treated to fresh food (fruits and vegetables), local coffee and tea, table and chairs, and everything is carried for you. This is all part of the experience, and has become a huge factor in the economy of Tanzania, because it provides work as porters for hundreds of locals. Unfortunately many of these porters are paid very poorly and not properly provided for on the mountain, as some companies cut costs in order to offer treks at lower costs. There is a commitment from a number of companies to change this, and to ensure that porters are well cared for and fairly paid for their backbreaking work.
The second main difference… the altitude
Hiking at over 19,000 feet is completely different than guiding a group of hikers in BC's back country or coastal trails because of the symptoms you feel at that altitude; you're body is being starved of oxygen, making you feel more exhausted as your heart rate increases to provide more O2. Plus if you're unlucky, or if you hike too fast ("Pole, Pole" is the Kilimanjaro mantra), you may feel a few other symptoms.
Are there any similarities between the two countries?
Yes. Hiking in national parks in both locations stress a "leave no trace" mentality when guiding hiking expeditions. If you've ever seen what happened on Mount Everest at basecamp, all the garbage that was left behind, you can imagine what Mount Kilemenjaro used to look like. The National Park realized they needed to set some rules, and sent in clean up crews, built outhouses and enforced their laws. A number of companies will even carry in their own portable toilets for guests. What service.
Going on Safari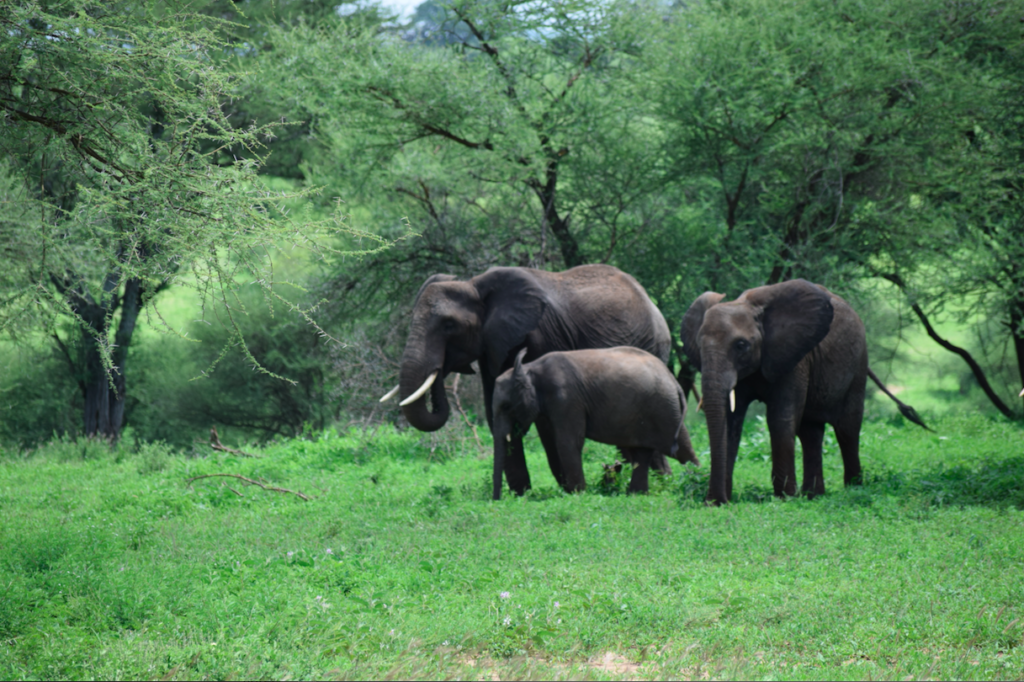 After Mount Kilimanjaro, the couple travelled through the Tarangire and Serengeti National Parks with a young safari guide who is also developing his own company. Their experience was unforgettable, and the perfect rest for legs and feet following their Kili trek. In addition to the huge variety of animals seen on the wildlife drives, the elephants and lions wandering through the camp at night were highlights. But, being ecopreneurs, they couldn't help but notice the biggest visual environmental issue throughout their entire trip.
Biggest Environmental Issue: Plastic Water Bottles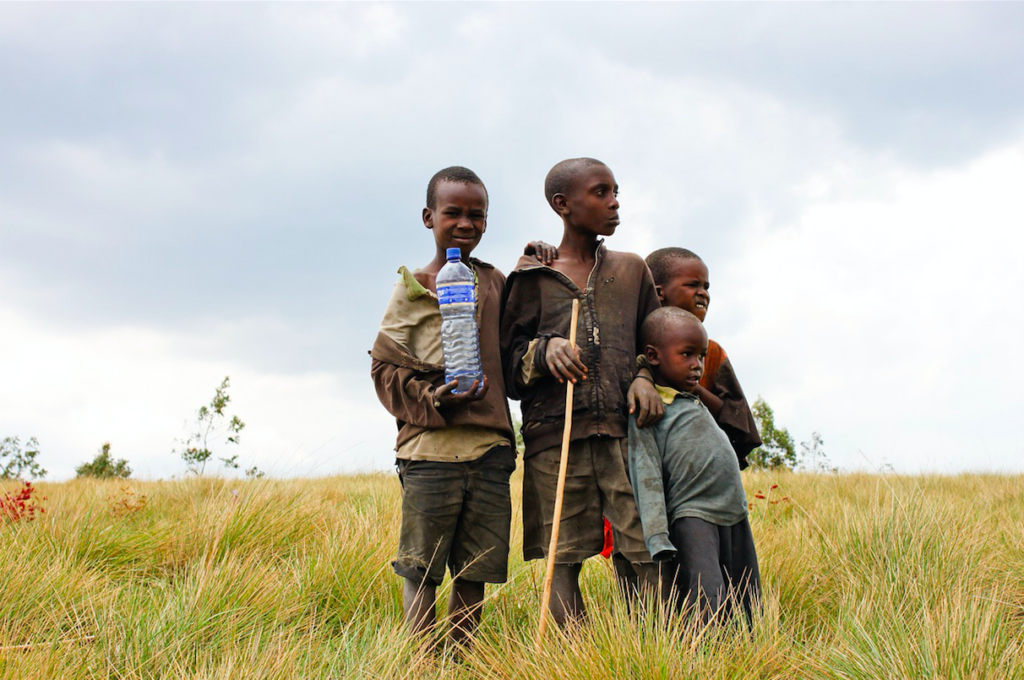 As you may imagine, there is constant fear of drinking from contaminated water sources, and in developing countries, nearly 80% of illnesses are related to poor water and sanitation conditions.
Because of this very real fear, bottled water is the mainstay for providing drinking water to all visitors (and residents) in Africa. Coastal Bliss connected with 'The Maps Edge', a safari tour company that is working toward reducing the use of plastic water bottles on safaris by creating awareness through a local campaign. Their company gives guests reusable water bottles, and refills them as needed from a larger water container they carry on safari. They also encourage the hotels they use to adopt methods of reducing their use of individual plastic water bottles.
Tanzanian Bliss Adventures has adopted this commitment and not only promotes this water bottle reduction strategy, but is committed to utilizing and promoting sustainable tourism initiatives in their country.
Banning Disposable Water Bottles
Mount Kilimanjaro National Park has taken a firm stance on waste and has actually banned plastic water bottles from going in the park. And they check nearly everyone and issue fines if you aren't carrying a reusable water bottle (like Klean Kanteen or Nalgene). Water is collected from streams during the trek and purified by boiling, or with water treatment tablets.
As Canadians, we are very lucky to be living in a country where there is an abundance of clean, fresh drinking water. Travelling abroad helps put this basic need into perspective: We need to maintain our health first, while also managing the health of the planet.
Read more in our post about bottled water in the tourism industry.