Have you seen a hotel for bees? This innovative idea is one of several ways the sustainable tourism industry is helping to boost pollination in Canada.
As spring blooms around the country, beekeepers and biologists aren't the only ones preparing habitat for pollinating bees. It has become a trend for the average homeowner to become a beekeeper by keeping Mason bee, a non-stinging pollinator that, unlike honeybees, nest in holes rather than in a hive with a queen. But sustainable businesses are also participating in the Mason bee trend, and taking action to boost pollination around their business. Why is this important?
The United Nations agency IPBES has just released an alarming report showing that bees and other pollinating species are drastically declining, mainly due to human causes. If these species fall to extremely low levels, or even go extinct, there will be significant risks for global food security and public health according to the article in Washington Post. Homeowners and businesses want to do something to help, and improving pollinator habitat and boosting bee populations is an easy way to do that.
How can the tourism industry get involved?
Every industry can play a role in improving the health of pollinators around the world, and tourism businesses have a unique opportunity to attract more customers while benefiting the natural environment.
6 ways your tourism business can boost pollinator habitat around your business:
Build a bee hotel
The Fairmont's Bee Sustainability Program has encouraged their hotels and resorts to boost their pollinator habitat to support bee health worldwide. Many Fairmont hotels have implemented honeybee apiaries and pollinator bee hotels on their properties, as well as hosting onsite herb and vegetable gardens, to contribute to pollinator health. GreenStep and Sustainable Tourism's CEO was recently visiting the Fairmont Waterfront downtown Vancouver and was able to see first hand the mason bee hotel built on the roof. Fairmont even has a guide to building your own DIY Bee Hotel.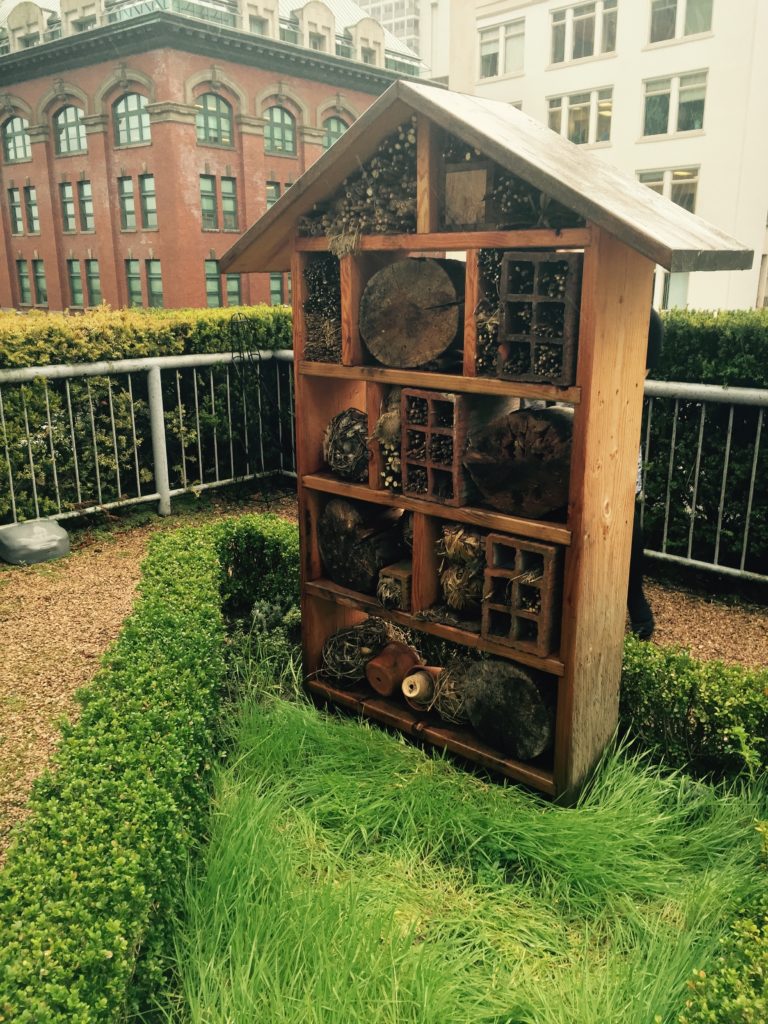 2. Get your own mason bees
Keeping bees is a commitment, but mason bees are as low maintenance as they get. If you're up for the challenge, you can purchase your own mason bees. You may find them for sale at a local farmers market or plant nurseries. On Vancouver Island,  the Healing Farm sells mason bee cocoons in reusable containers online. Located on a certified organic farm near Victoria, the Healing Farm will package up 20 dormant mason bee cocoons and ship them to you for $24 a set. You can also get mason bee homes and complete care instructions on their website. Just make sure you have a designated person or group who are the main caretakers of the bees.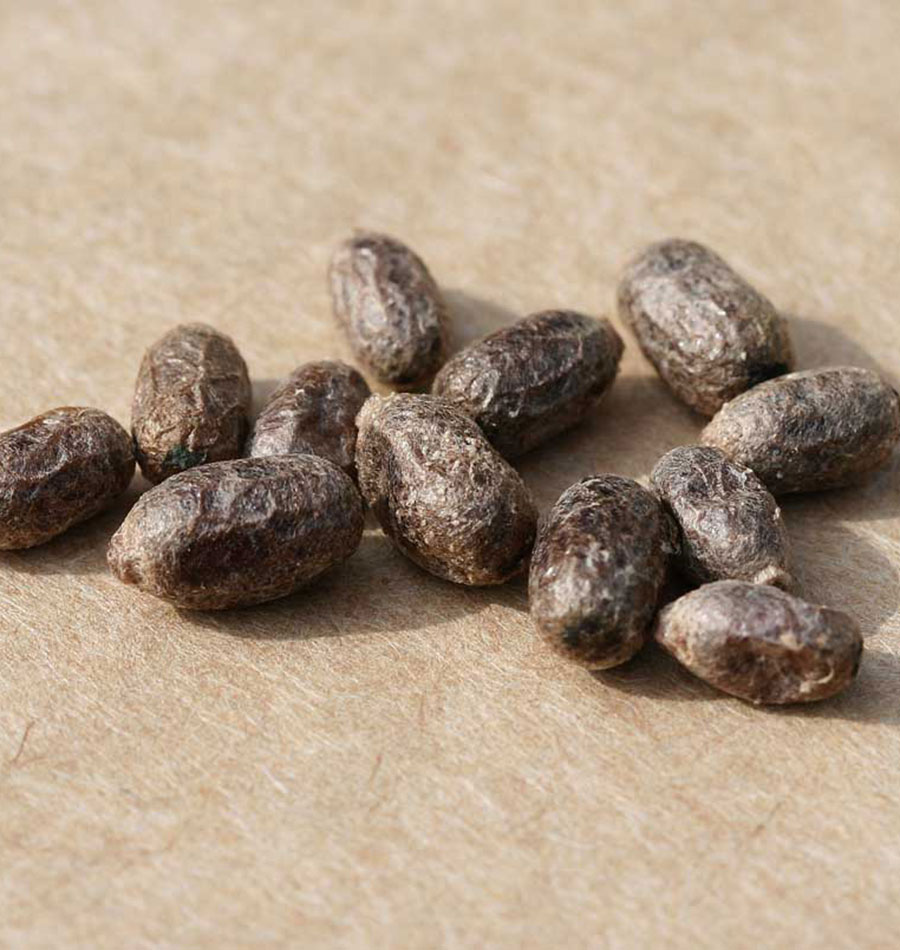 You can also buy them from West Coast Seeds, and a host of other businesses. For a great post on how to take care of mason bees, view this post from Aware Whistler.
Boost natural habitat for pollinators
The best way to improve the vegetation around your business is to increase the amount of bee friendly pollinator plants on your property. There are several herbs, perennials and annals that are the most common types, widely enjoyed by many pollinators. Download this handy poster "Plant These To Help Save Bees" for a great overview of the best varieties to plant.
Sustainable Tourism Certified member Planet Bee Honey Farm & Meadery has pollinator seed blends for sale, as well as several books about how to take care of mason bees.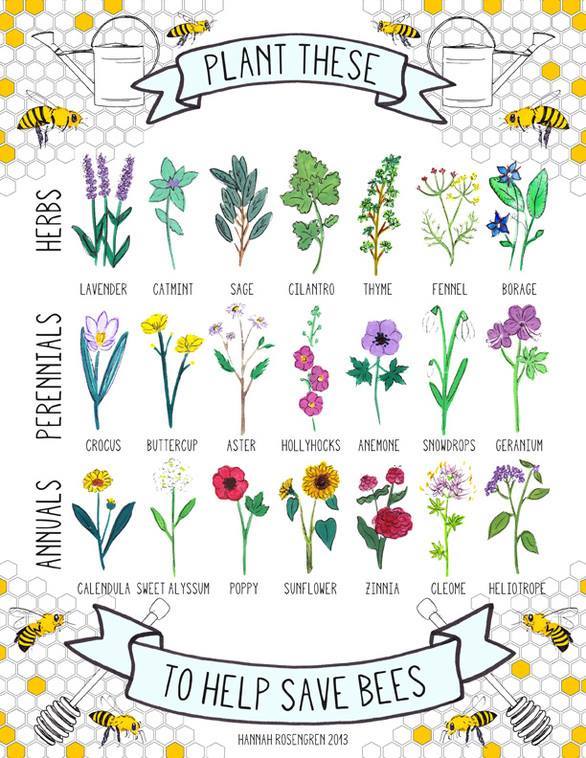 Seek additional advice and certification
Royston House B&B has been certified by the Canadian Wildlife Federation as an official Backyard Wildlife Habitat for their commitment to planting native and pollinator friendly vegetation. They do not use pesticides or herbicides, make their own compost and use organic fertilizer to encourage a healthy ecosystem that does not harm insects or other animal species.
Raise awareness by educating your guests and employees
If you do create pollinator habitat or install a mason bee hotel, put up some interpretive signs so guests and staff members can fully understand what you've done and why this is important.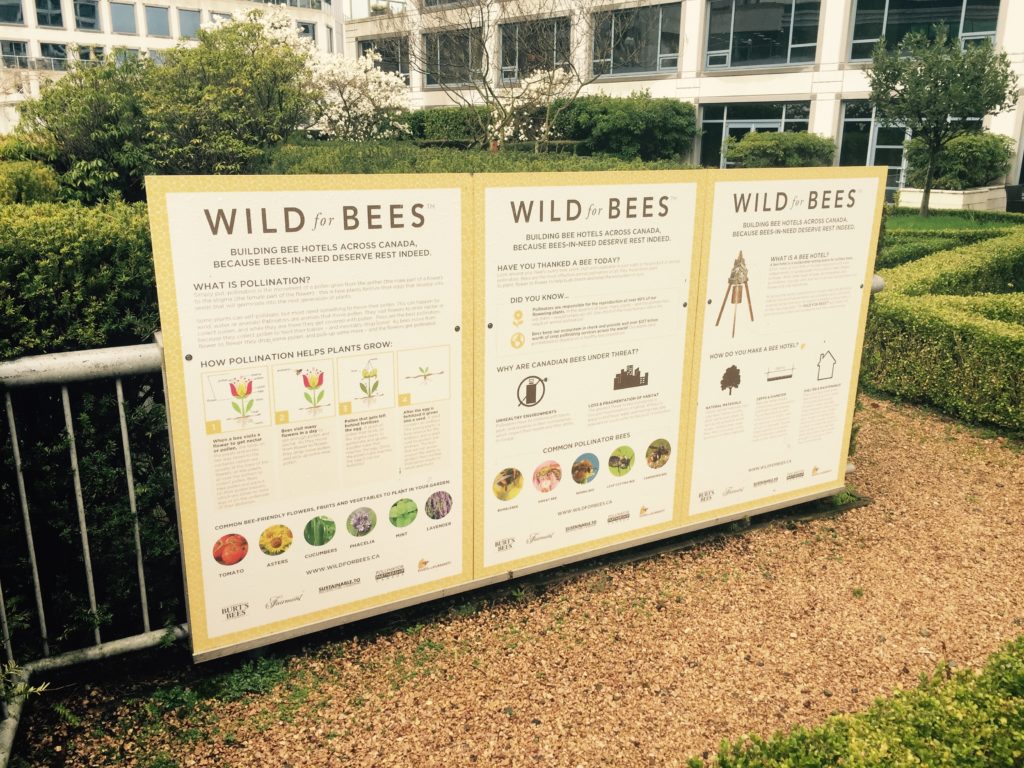 Participate in projects that support pollination in your community
The City of Vancouver has launched the Pollination Project, which is an initiative that focuses on making Vancouver parks and gardens friendlier to bees, butterflies, and other pollinators. Check out their webpage to find a project or event your team can get involved in, or you can support by sharing with your guests.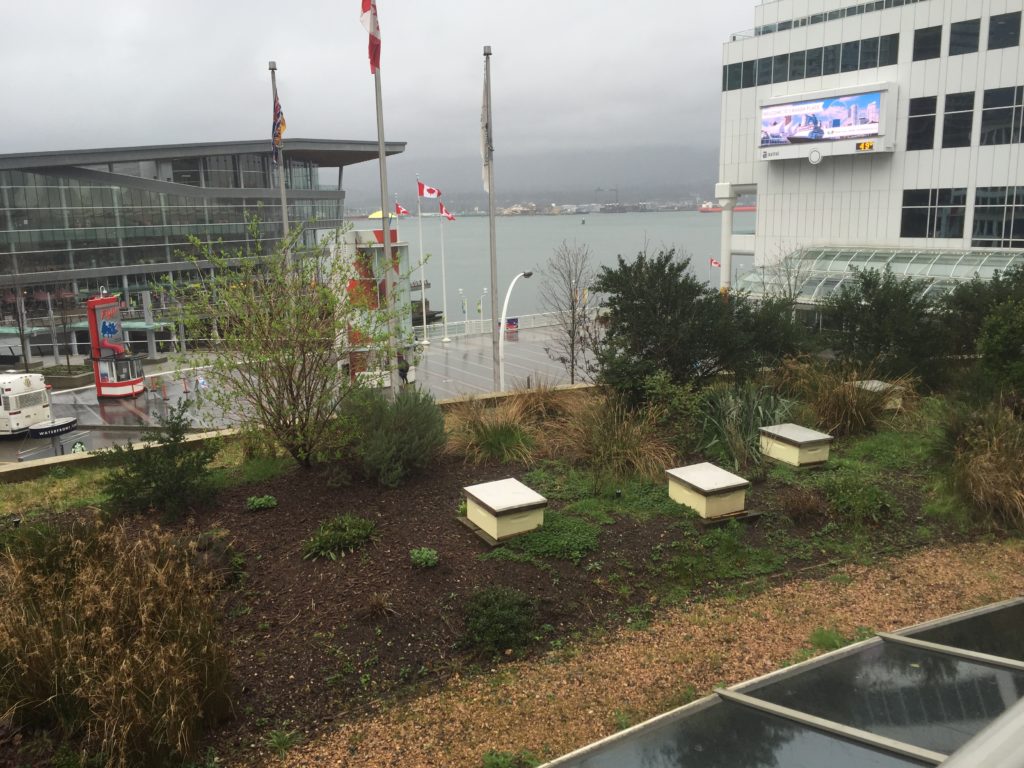 Whether you want to get into beekeeping or not, there are lots of ways your business can support efforts to improve pollination across Canada to improve the lives of pollinator species like bees, birds and bats. Plus, the more pollinators, the better our food supply and variety…it's a win-win for everyone.