When you think of whale watching, you imagine bright sunny skies, whales breaching beautifully and magical photos to take home of the local wildlife and pristine scenery.  Generally after Thanksgiving weekend, the whale watching and tour companies around Victoria start to slow down. Some shut down due to the colder weather, lack of tourists and the fact that a lot of wildlife migrate elsewhere during the colder months. But that is not to say there is nothing to see in November.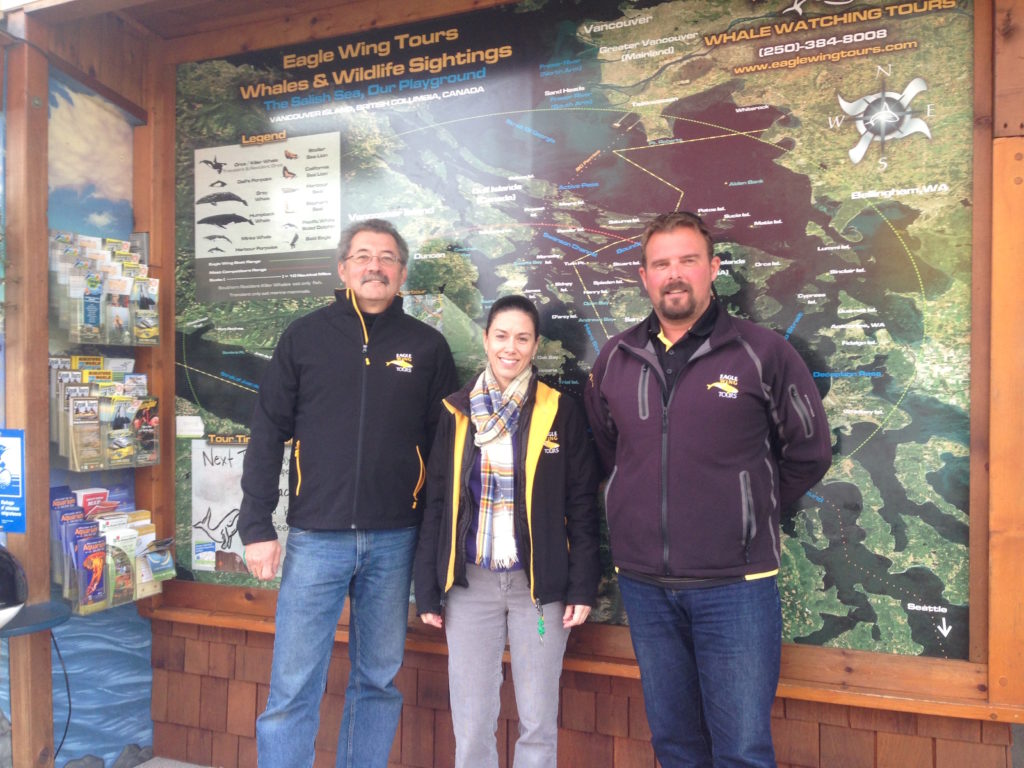 Eagle Wing Tours invited GreenStep assessor Darrell Eason and his family on a three-hour wildlife tour off the coast of Victoria's harbour. Being the off season, they expected it to be cold, wet and that all the whales would be on their migrations away from Vancouver Island. But, they bundled up, packed some snacks and hot chocolate along with the camera and headed to Fisherman's Wharf. The trip was not what the Eason's expected! They were warm, dry, saw whales, a porpoise, seals, sea lions and a host of different sea birds. It was an incredible experience, and they were so glad they went in the shoulder season rather than the summer. Why?
Here are three reasons why you should go whale watching in November.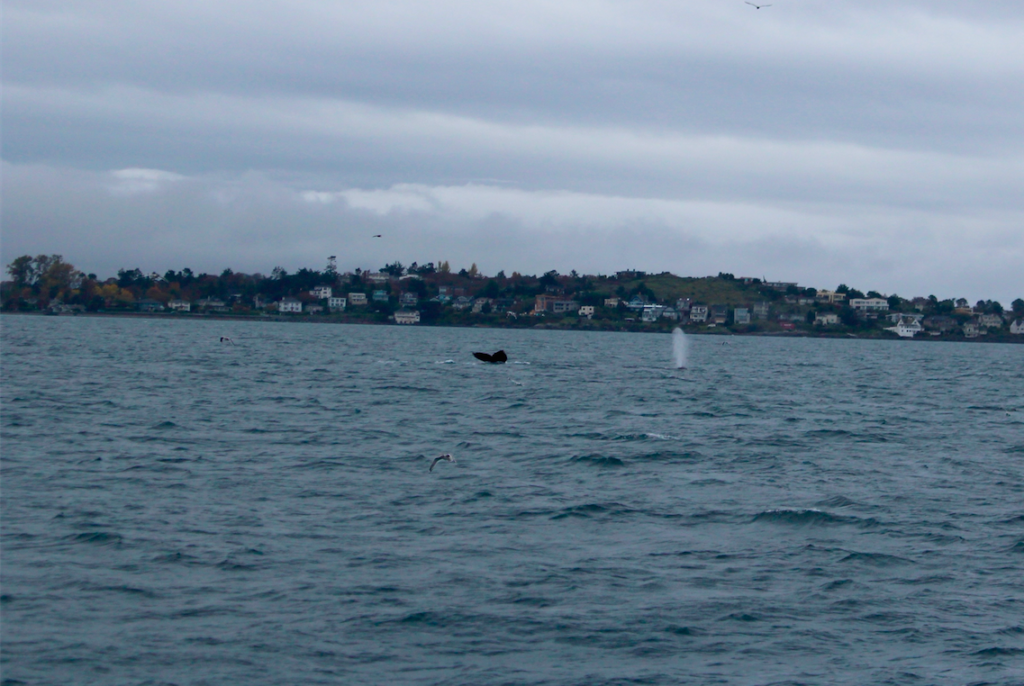 1. You will have the ocean all to yourselves. Because the season is slowing down, there are less boats on the ocean. Less boats mean you get the complete feeling of being at one with nature, without the hum and visual stimulation of ten times the water traffic in the same area. All of your photos will be of just  you, and nature. Plus, less people around also means you can get prime parking in Fisherman's Wharf and avoid line-ups and you usually expect during busy tourist season.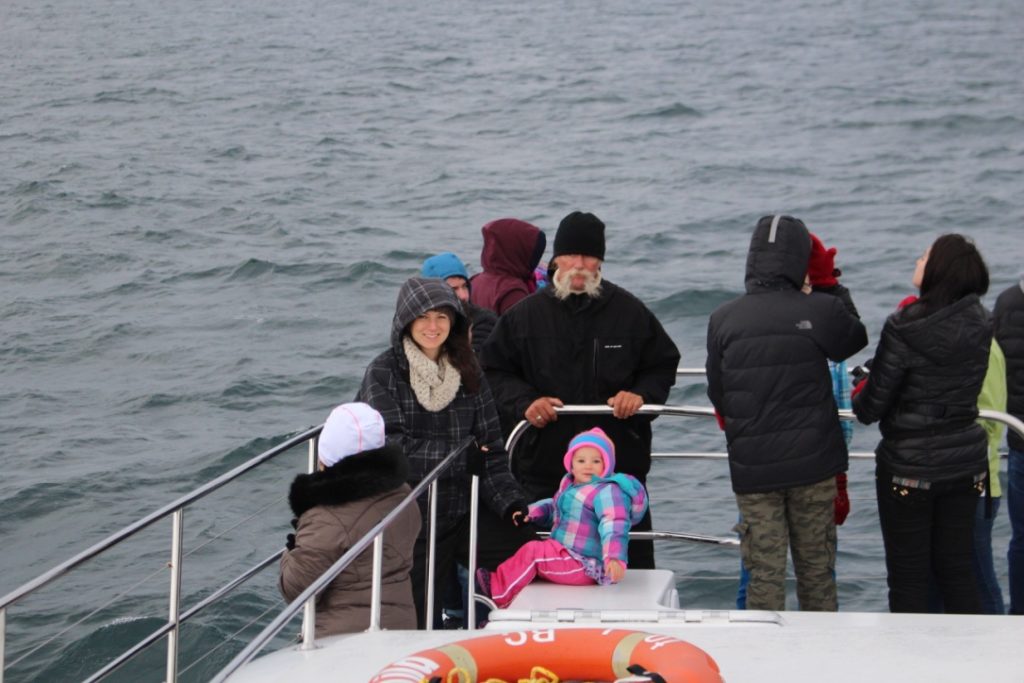 2. You will get one-on-one education about the wildlife. The crew at Eagle Wing Tours is extremely knowledgeable and stacks their trips with a fantastically experienced crew. They had Captain Chris Bane driving the boat. They could take a seat beside the captain and he'd share loads of stories and teach people about what the animals are doing. They would time the humpbacks' dives, so they knew when and where they would surface next. There were wildlife biologists and photographers onboard, like Val Shore taking photos that can be used to identify whales based on their tail markings. And inside they could talk endlessly with Derek Sterling, photographer and naturalist who had some really exciting stories about scuba diving with two thousand pound sea lions who will push you around underwater to see what you're all about.
They really enjoyed Dale Mitchell's education on deck about humpbacks. He shared biological facts in a really fun and engaging way that got everyone excited, even the little ones on board.   It was clear that this wasn't just a job; the captain and crew are dedicated to exploring and conserving the wildlife they view. Get to know the team at Eagle Wing Tours here https://www.eaglewingtours.com/about-us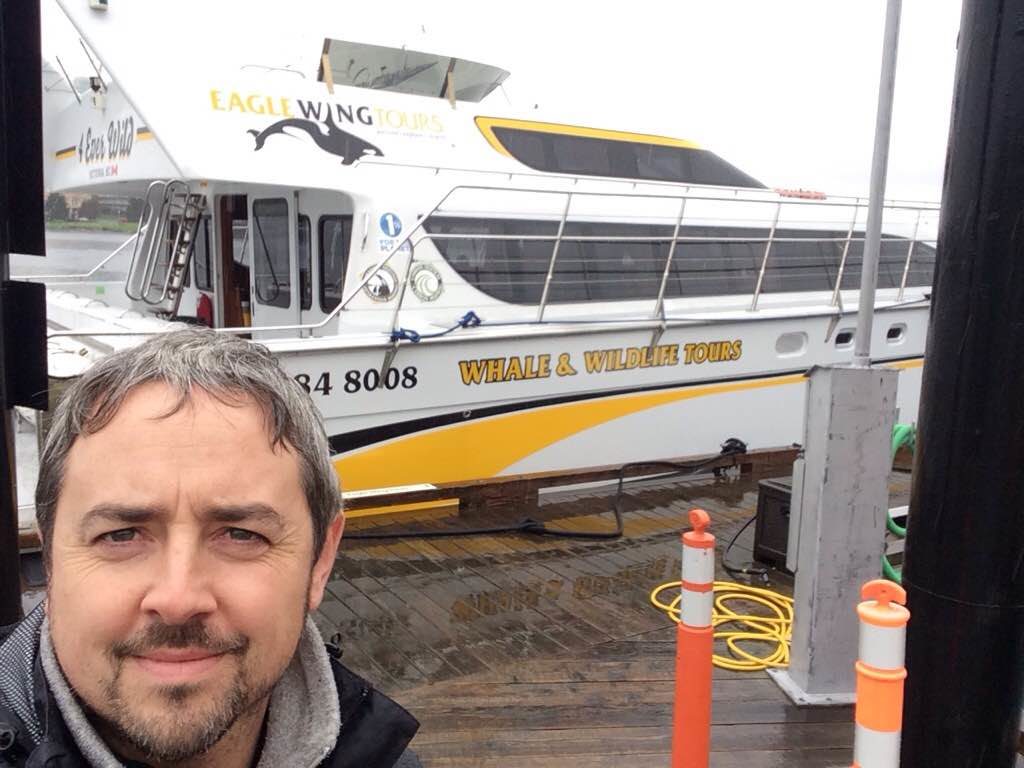 3. You get to ride on a really awesome boat. The 4 Ever Wild is a a catamaran that used to be a private yacht.  It comfortably seats 50 people inside as well as out and is shiny, new and beautiful. The Eason's were expecting to be sitting outside for three hours, but it was like chilling in a lounge while onboard. You forgot you were on a whale watching tour and started imagining having your own private yacht. Well, just for a minute or two. With plenty of room to move around, it made the tour extra enjoyable being able to transfer from inside to out, sit down and read up on whales from their onboard library and have your own space to spread out your picnic. Learn more about their boats here https://www.eaglewingtours.com/our-boats.
Even though it was November, and you would assume it would be rainy, the weather was absolutely fine. The rain had stopped as soon as the tour started and they really only needed to wear wet gear to keep the chill of the wind off. They saw two pairs of humpbacks feeding, breathing and diving, showing us their tails and diving back down again. A porpoise decided to ride the wake for a few brief moments before carrying on, and the sea lions were amazingly abundant on Race Rocks, an ecological reserve with one of the two oldest lighthouses on Vancouver Island (1862).  It was painted black and white to warn boats to stay away from it's rocky shores, with many unfortunate boats becoming shipwrecks around the rocks. The marine reserve is a winter hang out for male California sea lions (the small brown ones that go "arf-arf" and the larger Stellar sea lions who are more than double the size. It was incredible to see so many, and to picture Derek under the water scuba diving with them all.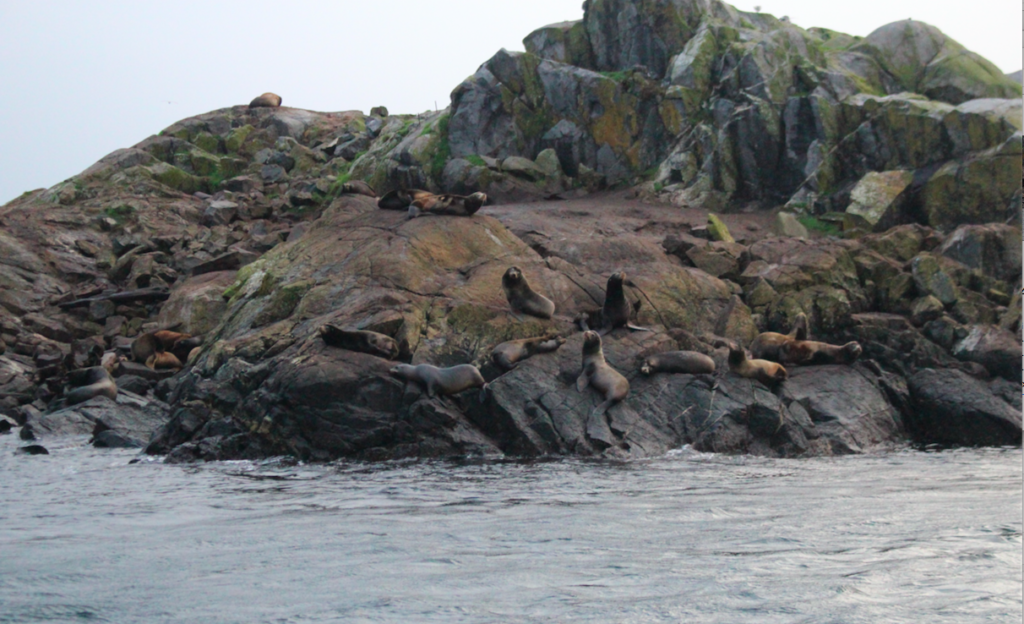 This fall excursion turned out to be a wonderful and memorable experience, and gave the Eason's an insight into the deep love the entire crew and company have for protecting the place they live and work. That is why the are carbon neutral, contribute to 1% for the Planet and the Centre for Whale Research. They also help guests understand what they can do to reduce their environmental impact. Like most Green Tourism Gold members, the entire team at Eagle Wing have their hearts in the right place.
Learn more about Eagle Wing Tours.