Tucked away amongst BC's coastal community, Paddler's Inn sits right in the middle of the Broughton Archipelago, on the coast of beautiful Gilford Island. Being located so remotely has its challenges (water taxis everywhere!) but they haven't let that stop them from taking major steps to reach their Gold certification green achievements, all the while providing their guests with a once-in-a-lifetime wilderness experience. As owners Bruce and Josée McMorran put it:
"Our primary goal at Paddler's Inn is to provide people with safe and comfortable access to experiences in a wilderness environment, so that the connection between nature and self is nourished, hopefully leading to individual fulfillment, and environmental stewardship. It is like a dream come true to see this happening every day that our doors are open, and through guests cherished memories forever after."
This experience begins from the moment each guest walks onto the property. All of the lumber used to build the Inn itself has been milled locally, after being kayak log-salvaged and in fact Bruce himself has been the man behind the machine at the nearby Sointula Woodlot. And it turns out there's a reason for wood structures: building from wood creates a soothing ambiance throughout the facility. For this 2018 season, guests will have access to the newly constructed "Seaside Massage Studio" & "The Gathering Place", a post & beam open walled, clear roofed structure, where they will be able to gather and share in the day's adventures around a fire while floating on the ocean.
If you've visited Paddler's Inn in the past, you may already know about their first solar power system, installed in 2008. In 2017, they expanded this system 10 times over, resulting in virtually eliminating the use of their (quiet but never-the-less noisy) Honda gas generator. All of the Inn's electrical needs for laundry, power tools, lights, etc. is now generated silently by the sun, leaving the nourishing sounds of the wilderness undisturbed.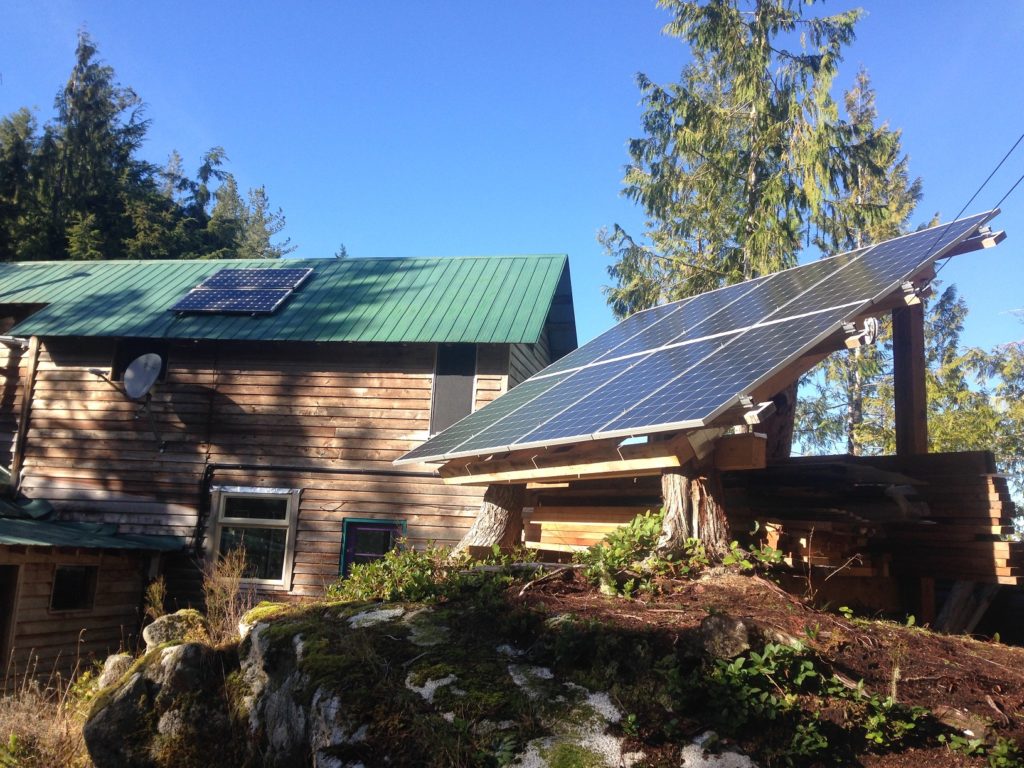 But it's not just environmental sustainability that Paddler's Inn has received its recognition for. Reconciliation with First Nations is essential, long overdue, and a new way for Canadians to relate to their culture, land, and resources. Paddler's Inn has taken an active role in supporting local First Nations' social, business, and political activities including their "efforts of occupation" to evict open net salmon farming from the Broughton Archipelago.
Bruce and Josée summarize it best when they say: "'Walking Softly in the Wilderness' and reducing our personal impact on the environment has been a guiding principle for our lifestyle, long before we started Paddlers Inn, and continues to directly influence every business decision that we make. Sustainability is essential to us, and after 40 years on-site this is evident to all who have the pleasure to visit."