Update: As of April 22, 2019, Green Tourism Canada is now Sustainable Tourism.
These Green Tourism Canada Gold accommodations are leading the way to help you enjoy a greener travel experience. Now is the perfect time to book your stay with an incredible, forward-thinking Canadian green hotel, inn, campground, B&B, lodge, resort, spa, ranch, or chalet. The hardest part will be deciding, with so many great options!
The earth-loving team at GreenStep Solutions* has ensured that each tourism business that achieves certification is meeting a high level of sustainability stewardship that rivals most others, through a detailed, one-one-one assessment process. By completing the steps necessary to become Green Tourism Canada Certified, these businesses are ahead of the game and ready to give you an incredible, sustainable experience. What are you waiting for? Check out some of these amazing Green Tourism Gold members today.

British Columbia
Coast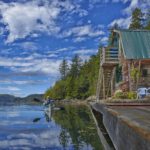 Paddler's Inn – Sointula, BC (Broughton Archipelago)
Paddler's Inn is situated in the beautiful Broughton Archipelago of coastal BC and offers an earth-friendly oasis for conscientious travelers. The Inn is primarily solar powered and food is grown on-site, with a full cycle of compost year over year. If ever there was a place to stay in the wilderness after pristine BC kayaking, this is it.To top it off, any fish on the menu was likely caught by the hosts!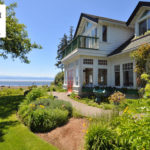 Sooke Harbour House – Sooke BC
An oasis away from the traditional is what to expect at the Sooke Harbour House. With its menu and artisan flair that changes daily, no experience is the same here! The facility leads by example in local purchasing, onsite water treatment, and reuse and use of garden grown teas. It is itself built from locally sourced materials inside and out, challenging guests to think local and support local.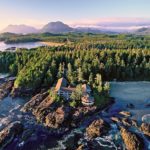 The Wickaninnish Inn – Tofino, BC
'The Wick' has always had a strong affinity with nature. Located on the west coast of Vancouver Island in Tofino, BC, its rocky outcrop provides excellent nature and storm watching. Its minimal footprint includes original building plans adjusted to accommodate existing trees and they contribute to their local community in the form of room, food, and spa donations.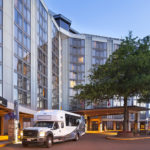 Pacific Gateway Hotel – Richmond, BC
The Pacific Gateway Hotel continues to make great strides in their sustainability efforts. They recently implemented Bullfrog Power for meetings and the restaurant, are growing menu produce onsite, and have made some significant capital investments to upgrade energy systems. They have also introduced bulk soap systems and eliminated bottled water from rooms. As well, their Car2Go car share program is accessible to both staff and guests, reducing car-dependency and opening the doors to more low-carbon transportation options.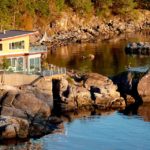 Pointhouse at Sargeant Bay – Halfmoon Bay, BC
Pointhouse at Sargeant Bay has done an excellent job of creating modern design while maintaining a natural landscape in such a beautiful location. Major sustainability principles are a a way of life at Pointhouse and include passive heating and cooling design principles, small green roofs, solar hot water,  a well-maintained compost program, and great access to nature (either from a pair of binoculars on the balcony or immediately out of the front door).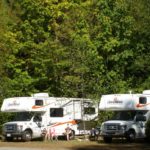 Sunlund by-the-Sea – Lund, BC
SunLund By-The-Sea is an RV park and camping facility nestled in the peaceful harbor community of Lund, British Columbia. Boasting both cabins and campsites, owners Ann and Ron have gone to great lengths to organize and facilitate an increasingly sustainable experience for their guests. Onsite waste sorting facilities, on-demand water heating, and onsite bicycle rentals allow for guests to decrease their adventure footprint and enjoy what the region has to offer.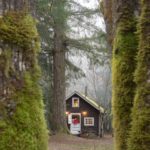 Sunwolf Riverside Resort – Brackendale, BC
Sunwolf, located on five acres of grassy woodland in the stunning coastal mountains of Squamish, BC, offers cozy accommodations, a unique wedding venue, bucket list eagle tours, and the legendary Fergie's Café. They have worked hard from the inception to make their inherited resort a great place to stay and work. Currently working to renovate several old cabins to expose original features, Sunwolf is continuously improving to reach its sustainability goals.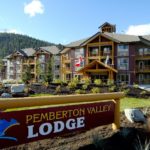 Pemberton Valley Lodge – Pemberton, BC
Giving back and reducing their impacts is high on the list of priorities for Pemberton Valley Lodge. They support 'Clean the World', an international soap recycling program, as well as focusing strongly on energy reduction principles onsite. The Lodge continues to prove that it is a leader and has added to its "sustainability is business as usual" philosophy by adding a place for local artists to show and sell their wares, offering locally roasted coffee, composting, and extending their reach out to the amazing trails around them.

Interior: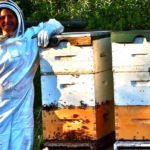 Bear Claw Lodge – Kispiox, BC
As we travel from the coast inland, our journey takes us to Kispiox, BC and the Bear Claw Lodge. From the solar panels to fresh garden produce, from the hand carved beds to the honey from the bees and local native art that adorns the walls, the Lodge is a haven for simplicity and low-impact traveling. The past couple of years have seen a consistent improvement philosophy with increased solar capacity and water reduction as well.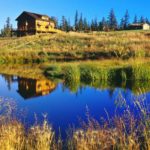 Echo Valley Ranch & Spa – Clinton, BC
When we think of Echo Valley Ranch, we think: unique. Yes, it's a ranch with outdoor activities including horse treks, gold panning, and nature walks… but it also provides Thai health treatments, a Tesla charging station to further progress truly sustainable travel, and geothermal ground source heat pumps. Food and drink menu offerings are crafted with consideration of personal health, including a focus on local, organic, and seasonal products.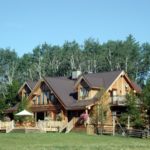 Siwash Lake Ranch – 70 Mile House, BC
If ever there was a time to include Siwash Lake Ranch in your travel plans, this year would be it. Hit by the 2017 wildfires, Siwash came out of the summer blazes shaken, but not stirred and is very much open for business. While the scenery surrounding Siwash will be forever changed and a few of their structures unfortunately were lost in the fire, the soul behind Siwash remains unwavering and continues to prove its excellence and commitment to sustainability. The site is off-grid, producing its own power via solar, and filtering its water to very high standards. A National Geographic honoured property, this is a destination not to be missed!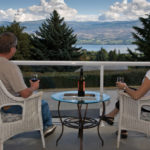 A View to Remember – West Kelowna, BC
Moving further inland, we arrive in the Thompson-Okanagan region of BC and are met with A View to Remember. The jewels in their crown are the local treats they provide; homemade jams, sauces and fruits from the garden, organic seasonal produce from the farmgate stand; and of course the dozen or more local wineries visible from the breakfast balcony. Major sustainability achievements include wireless water irrigation to decrease excess water consumption, organic teas, and increased signage in rooms to inform guests about their green efforts and their help  to achieve those goals!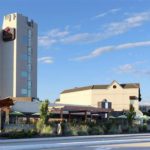 Best Western Plus Kelowna – Kelowna, BC
The Best Western of Kelowna continues to demonstrate that they are committed to reducing their impacts in any way possible. A great example of this was their installation of a new roof over the breakfast kitchen to reduce noise with the intent to decrease the amount of paper plates being used by guests. LED lighting has increased greatly and advanced energy systems in the building are being recommissioned for maximum efficiency. And of course, their Tesla charging station with ample space continues to promote zero-emission transportation for guests with electric cars.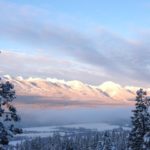 Cedar House Chalet & Restaurant – Golden, BC
Venturing further east, Cedar House Chalet in beautiful Golden, BC offers its guests access to great trails in both seasons and snowshoes come included. Their waste diversion is as neat and tidy as the property itself and is sure to inspire any guest to take action at home. In addition, their restaurant is award winning with much of the produce used in its dishes grown onsite.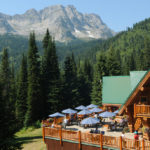 Island Lake Lodge – Fernie, BC
Island Lake Lodge is a place of passions. For cat skiers, hikers, bikers, wildlife enthusiast, and food connoisseurs; guests can't help but leave more passionate about all of them than when they arrived! The well-maintained trails in all weather provide an environment that is untouched but managed all in one. The micro hydro power from a nearby stream also provides wonderful drinking water. To top it off, there is the nostalgic ski museum! Island Lake is a true paradise that is a must for anyone who loves the outdoors.
Alberta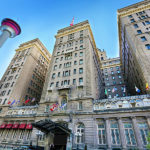 Fairmont Palliser Calgary – Calgary, AB
At the heart of the Fairmont Palliser is a strong and well-run Green Team that is the catalyst for creating ideas and consistent action implementation towards their sustainability goals. They maintain excellent community connections, offer guests a restaurant menu with varied ethical sourcing, and have created a robust waste collection system. Guests choosing to drive electric vehicles are offered free valet service and the Fairmont recently installed rooftop beehives which produce lots of great honey for guests to enjoy as well as lip balm crafted from the beeswax. It's the little things!
Ontario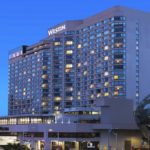 Westin Ottawa – Ottawa, ON
The Westin Ottawa is part of the Starwood chain of hotels and as such, they have corporate mandates for sustainability efforts that have been in place for the past decade. The Westin Ottawa is part of a corporation that has solid goals, great tools, and established green programs. Not only do they implement policies and procedures to decrease their footprint, they also involve their staff in the community, working to clean up the streets and support numerous social and environmental programs.

For even more choices and locations, check out all of our 100+ Green Tourism Canada Certified businesses, from coast to coast.
*Assessments and certification are provided by GreenStep Solutions, a certified B Corporation.