Sustainable Tourism Destination Framework
Internationally Aligned Criteria and Indicators
The Sustainable Tourism Destination Framework is a series of criteria and indicators that are directly aligned with the UN World Tourism Organization's "Indicators of Sustainable Tourism for Destinations" and the Global Sustainable Tourism Council "GSTC Destination Criteria." These criteria and indicators can be enhanced to also include criteria and indicators relevant to the sustainability goals of your country or destination. 
For Canadian destinations, the framework includes indicators from the "Canadian Indicator Framework" as part of Canada's 2030 Agenda Strategy, as well as indicators that align with British Columbia's "Strategic Framework for Tourism." Strategies and published indicators from other provinces and territories are being reviewed and integrated  (reach out to us if you're interested in including and accelerating this process for your destination).
Destinations can now measure their sustainability performance based upon criteria and indicators that are relevant and aligned at the international, national and provincial/state level.
Destination certification is a meaningful and powerful tool to help destinations credibly measure and celebrate their sustainability performance with external verification. The Sustainable Tourism Destination Framework can lead to certification for destinations that want it, while also going beyond certification, offering flexible approaches and support services to help destinations assess their sustainability performance, identify gaps, set goals and create action plans that align with their destination development and management strategies, even if certification isn't a priority. We offer a range of options to best meet your needs:

Gain rapid insight into how your destination is performing based on internationally-aligned sustainable tourism criteria. Work with your destination team to respond to the questions in the Sustainable Tourism Framework, which are related to destination management, as well as environmental, social, economic and cultural indicators for sustainability.
We will calculate your score and send you a report that identifies how you did in each section and your overall score. This will provide a baseline snapshot to quickly see where your destination is doing well and where you have an opportunity to improve, so that you may build an action plan to improve your sustainability performance.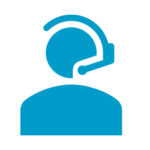 Receive a customized sustainability action plan for your destination and a one-on-one consultation with our team. First, complete the Sustainability Lens steps. We will then invite you to submit a copy of your destination management plan or strategy so that we can understand and become familiar with your goals. Once reviewed, we'll schedule a web meeting with your team to gain insight into your key drivers around sustainability, and review your Sustainability Lens report focusing on criteria that are aligned with your key goals.
We will then create a customized action plan to help you improve your score and sustainability performance in a way that directly aligns with your destination strategy.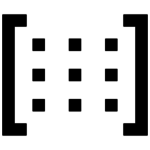 Develop a set of provincially, nationally and internationally aligned indicators that will enable your destination to measure the success of implementing your destination management plan or strategy. Submit your destination management plan to our team and we will review the issues, goals, principles and themes.
We will then create a matrix to cross reference your goals with key indicators from the Sustainable Tourism Destination Framework, and provide you with a set of indicators that your destination can use to measure and monitor the performance of your region in these areas.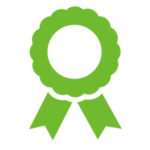 Sustainable destination CERTIFICATION Assessment
If certification is your ultimate goal, let us know and we can discuss the steps, process and timelines involved, and provide a quote for conducting an assessment of your destination. Please note that entering the certification process does not guarantee certification. A minimum standard of performance is required to achieve Sustainable Tourism Destination Certification.
You may want to first complete the Sustainability Lens or Diagnosis (described above), to gauge your potential score. If you choose to continue with an assessment for certification, we will provide a credit towards the cost of your certification assessment.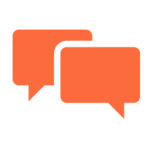 Looking for something different? We can work with your destination management team in a more custom way to help you meet your unique needs. Here are some ways we've worked with other tourism destinations: 
Visitor Centre Certification
Sustainability Charter Development
Best Practices Research
Stakeholder Certification
Stakeholder Training
Global Sustainable Tourism Council Criteria Training
Keynote Speaking