Angela Nagy and Romina Rooney with GreenStep at TIAC Congress speaking with Ann Worth, Executive Director for Meetings and Conventions Prince Edward Island. Photo Credit: TIAC
The Tourism Industry Association of Canada (TIAC) has just wrapped up the Tourism Congress last week held in Ottawa from December 1– 4. Delegates from across the country came together to interact with key officials and decision-makers that impact the Canadian tourism industry.
This year's Congress featured some of Canada's most influential political figures, leading industry analysts, media presenters, executives and entrepreneurs, and GreenStep's CEO, Angela Nagy was in attendance along with Business Account Manager, Romina Rooney.
According to Angela, the Tourism Congress was "extremely high caliber". They made several excellent contacts that they hope to turn into lasting relationships over time. "It was so encouraging to meet with the heads of various Destination Marketing Organizations and Tourism Industry Associations, and see their sincere interest and excitement about sustainable and green tourism in Canada," says Angela.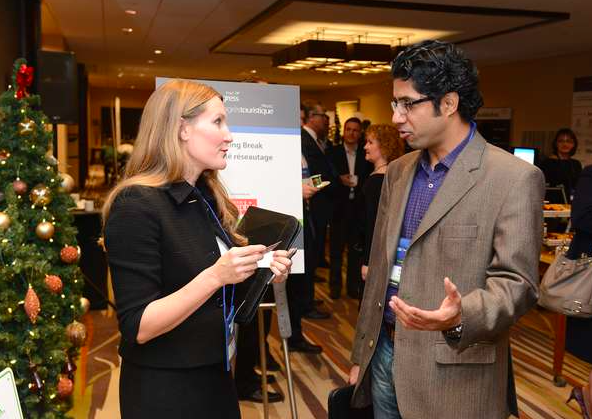 Romina Rooney felt such a "buzz" of energy at the Congress, proving that the tourism industry in Canada is booming. She enjoyed the lively discussions, authentic stories and current experiences that draw travellers to Canada, giving her an insight into why international travellers choose this beautiful country for their vacations.
Through top-notch speakers, such as Richard Florida, Elizabeth Becker and Michael Smith, the two ladies gained valuable insight into various aspects of the travel and tourism industry including culinary tourism and shifting consumer preferences.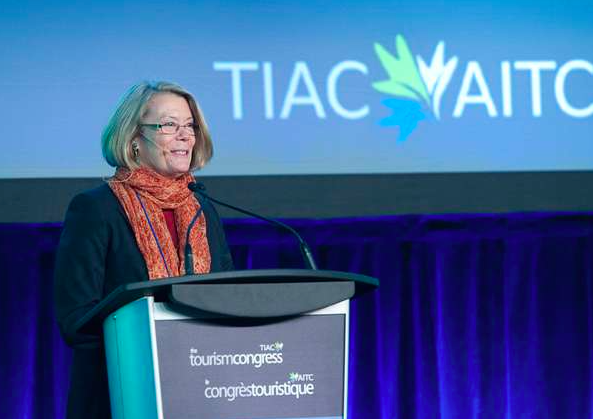 Canadian Tourism Awards Ceremony
The Canadian Tourism Awards Ceremony was "exceptional" according to Angela and Romina. Three of the GreenStep's certified Gold businesses were finalists for the Canadian Tourism Awards, with one member winning the Sustainable Tourism Award.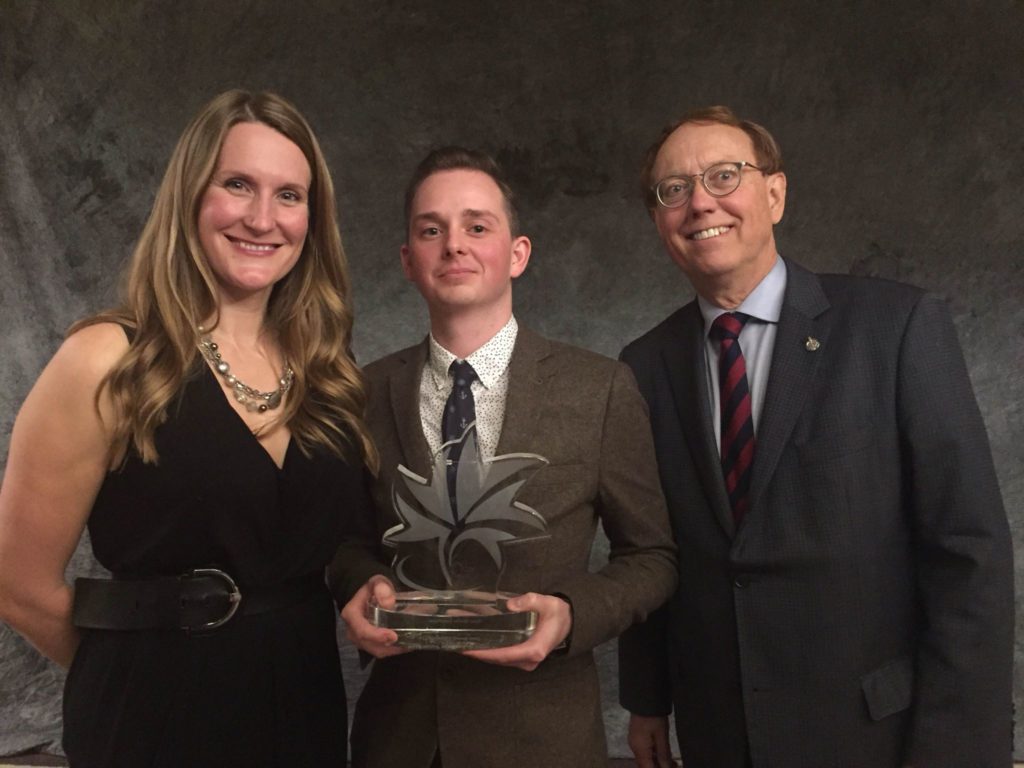 To see all the finalists and winners click here
Personal Tour of Westin Ottawa
The event was hosted at the Westin Ottawa and the day after the conference, Jeff White, Director of Engineering, took Angela on a personal tour of the hotel, explaining their advanced efforts towards energy efficiency, water conservation and sustainability, and also shared their 30/20 by 2020 initiative as part of the Starwood brand.
Biggest Take-Away: Canadian Tourism Industry is shifting towards sustainable practices to protect it's best 'product'
Angela and Romina were happy to hear that sustainability is at the forefront of many people's minds, not only within the industry but also for consumers. A common thread throughout the Congress was that "Canada's natural landscape is the industry's main tourism product, so if we want people to continue visiting, we must do our utmost to protect and preserve it."
With a new government in Ottawa and the climate talks in Paris at COP21, and the fact that Canada's tourism industry is it's biggest employer (representing more of Canada's GDP than agriculture, forestry, fisheries combined); the tourism industry's responsibility to shift the economy towards sustainable business and green tourism practices in Canada. Sustainable business is becoming 'business as usual', and the industry leaders understand the need for preserving our great wilderness for many future generations of residents and visitors to enjoy.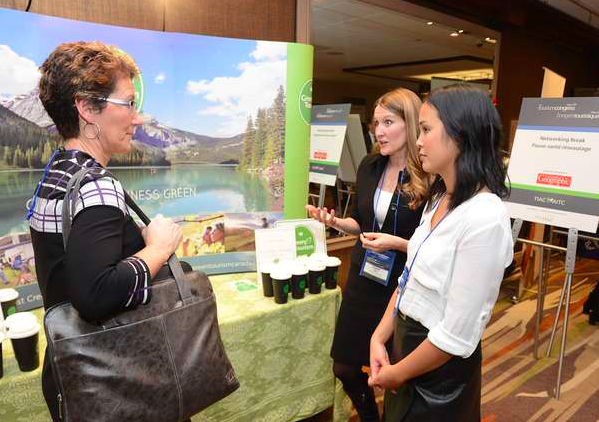 The TIAC Congress is definitely an event GreenStep will continue to attend in future years, strengthening those fledgling relationships and boosting our understanding of the needs of the entire industry.
About TIAC – The Tourism Association of Canada was founded in 1930 and is the only national organization to fully represent Canada's $88.5 billion tourism industry. TIAC represents the interests of tourism operators and organizations across the country, taking action to promote and support policies, programs and activities that will benefit the sector's growth and development.TIAC's membership reflects partnerships among all sectors of the industry, and provincial, territorial and regional tourism associations, enabling the association to address the full range of issues facing Canadian tourism.